Shopping Cart
Your Cart is Empty
There was an error with PayPal
Click here to try again
Thank you for your business!
You should be receiving an order confirmation from Paypal shortly.
Exit Shopping Cart
Loving Yourself from the Inside Out "
| | |
| --- | --- |
| Posted on September 21, 2016 at 9:40 AM | |
Have you ever felt that a part of you is missing? After a traumatic event, do you feel you have somehow changed and do not know how to move forward? Do you feel depressed and incomplete?
You may be experiencing soul loss. But don't worry – you can get the pieces of your soul back!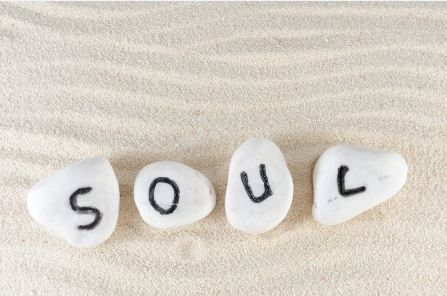 What Is Soul Loss?

A common belief in the spiritual community is that part of the human soul can leave the body when dreaming or to protect itself from a damaging physical or emotional situation. Despite how it may sound, soul loss is a good thing, as it is how we survive some of the most traumatic and deepest pains.

Why Does Soul Loss Happen?

There are many different reasons a soul might leave the body to protect itself. The soul may have been trying to protect itself from an abusive situation, to escape confrontation, to escape the force of an accident prior to the occurrence, or to avoid dealing with grief.

You could also lose your soul if you give a portion of it away to a family member or loved one, or if someone steals a part of your soul from you either innocently or as a form of domination.

Symptoms

If you are experiencing soul loss, you may feel out of control, depressed, incomplete, unable to move forward, and more. Maybe you feel like something is missing from your life, or that a piece of you died during something significant that happened to you.

While sometimes the soul may return on its own, when it does not is when you may choose to seek help.

How Soul Retrieval Helps You Recover

The Foundation for Shamanic Studies suggests soul loss occurs in anyone who has experienced trauma. A technique they suggest for healing soul loss is soul retrieval, in which someone goes searching for that lost portion of the soul and restores it.

During a soul recovery, I will aid you in a search to retrieve any soul pieces that need to come back, and help bring back these pieces, helping you become whole again one piece at a time and allowing the soul's essence to again refill the person's body.

In the majority of cases, a healer is needed to perform soul retrieval, and that is where Divine Healing Energy can help. At Divine Healing Energy, I conduct soul retrieval as part of the overall Advanced DNA Theta Healing service, which helps to enhance health, love and joy and to powerfully transform your life.

Don't go through life feeling lost or incomplete; let me help you become whole once again with soul retrieval services. Learn more or schedule a consultation by calling Divine Energy Healing today at 902-465-4824.

 

 

Categories: None

0

/